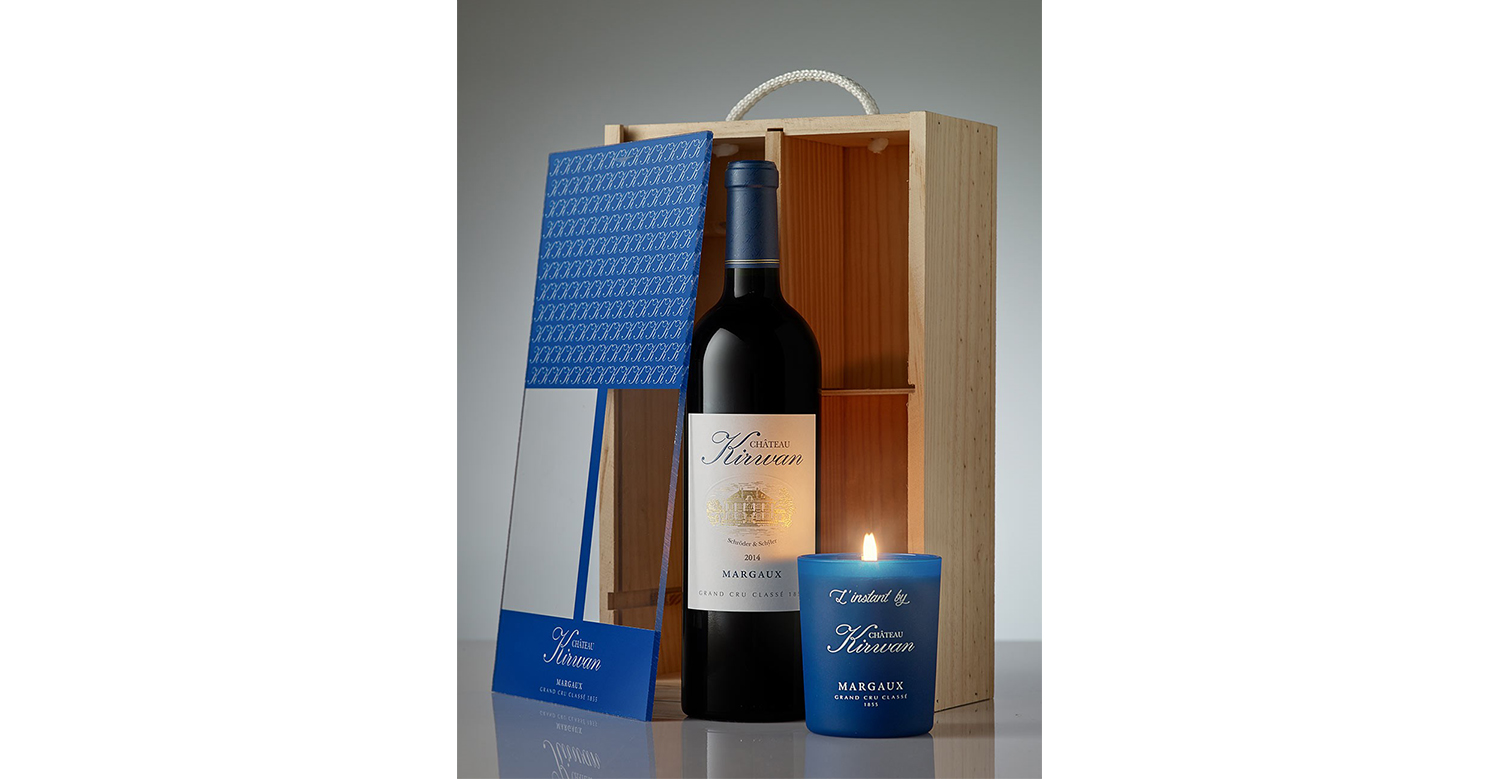 Perfect for Valentine's day, Château Kirwan presents its new gift set!
A CANDLE REFLECTING THE KIRWAN SPIRIT
In collaboration with perfume creator, "nose" and oenophile Clémentine Humeau (Atelier les Olfactines in Bordeaux) and La Parfumotec, an artisanal candle maker in Grasse, the Schÿler family has transposed the evocative fragrances of the Kirwan spirit into a scented candle. Through its amber and peppery notes, we find the warmth and conviviality of the personalised, family-style welcome to the estate's visitors. Aromas of sandalwood, American cedar and Amyris from Haiti reflect the silent, soothing atmosphere of the barrel cellar.
Finally, Kirwan is also the freshness of its dew-covered garden in the morning, the life that awakens in the vineyards, expressed through sage and blackcurrant berries.
CONTAINS:
1 bottle of Château Kirwan 2014
1 luxury scented candle
Presented in a wooden case with a plexiglass runner and convenient carrying cord
Cardboard outer packaging
May be ordered individually
A delightful and innovative idea for your valentine gift selections!
Customised sets available in limited edition!